CONTACT AVSA TEAM MEMBERS
2022 AVSA Convention Chairs - Little Rock, Arkansas
2022 AVSA Convention Chair, Little Rock, Arkansas: Danny Tidwell conventionchair@avsa.org    

2022 AVSA Show Chair, Little Rock, Arkansas:
OFFICE HOURS: 
9:00 a.m. – 4:00 p.m. (CST) Monday – Thursday
OFFICE MAILING ADDRESS
P.O. Box 22417, Beaumont, TX 77720-2417
Email:     office@avsa.org
Phone:   (409) 839-4725
FAX:       (409) 839-4329
*** The office will be closed on Monday, July 4th ***
The African Violet Society of America, Inc. (AVSA) was organized on November 8, 1946, and was incorporated on June 30, 1947.
It has grown to be one of the largest societies devoted to a single indoor plant in the world.
The African Violet Society of America Inc. is a 501(c)(3) charitable organization.
THE PURPOSES OF AVSA
AVSA exists to:
Provide a convenient association for people interested in African violets
Stimulate interest in propagation and culture of African violets
Promote distribution of all varieties and species among members and others interested in growing them
Publish reliable, practical information about plants and the organization
Bringing Growers Together
Conventions and Affiliate groups gather growers for education, sharing, and fun.
Social media draws new growers with information, photos, and friendship.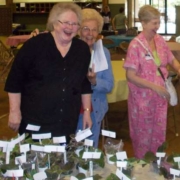 Stimulating Interest
AVSA sponsors convention and affiliate shows with extraordinary specimen plants.
Both the African Violet Magazine and AVSA Social Media feature beautiful violet photos.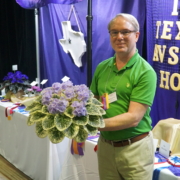 Promoting the Cultivars
With sales by AVSA Commercial vendors and at Affiliate sales, raffles, and giveaways
By maintaining the International Cultivar Registration Authority for Saintpaulia.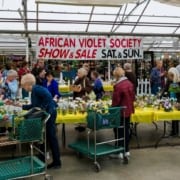 Keeping Growers Informed
Via the African Violet Magazine, the AVSA Website, Social Media, Affiliate programs, & the AVSA Office.
Growers depend on the experience of AVSA members and vendors who are ready to help.